Last month I finished reading Norwegian Wood, Murakami's novel that supposedly put him under the literary limelight. As a matter of preference, I didn't like it. I'm sorry fans of Murakami. His Wind Up Bird Chronicles is to be blamed. I've seen what I think is his best and I couldn't get myself into settling for anything less.
Here is an admittedly simplistic comparison:
[box]
Wind Up Bird
• deliciously complex story (read: I didn't just consume every page of it; I devoured it)
• gripping characterization
• various stories and tones and writing styles fused in one novel
• compelling narrative
It's the story of a jobless man, Okada, whose wife left him the day their cat disappeared and one after another, some mysterious characters, like the woman who can service as a whore in dreams, appear in his home to give him clues or tell him stories not quite related to the wife.
[/box] [box]
Norwegian Wood
• a story that excited nothing in my system except perhaps my dead skin cells
• characters who are as boring as real persons in the real world (wasn't art supposed to be more exciting, more real than reality?) or maybe it's my world today that left nothing for the novel to appear interesting, to say the least?
• the language of course has a certain Murakami magic to it, but like I said, I've seen the better one
The story is about college student Watanabe whose best friend committed suicide and whose universe is full of suicidal people. Too many corpses in the story? Yes.
[/box]
I dared say what a waste of time reading Norwegian Wood, until I read Philip Roth's Indignation, a copy of which was given to me last week by a dear friend.
This is not to say that the book shouldn't've landed on my hands as new property, ungrateful me; the novel has its own merits and I say this not out of politeness. Thing is, I wouldn't've finished the entire novel if I found it outright tasteless or boring or lacking of "creative energy" that could pull readers; case in point Coelho's Zahir: I loathed the first page and I'm not sure if this is a normal reader response, loathing the writing style or storytelling style so much that you drop the book after three long pages.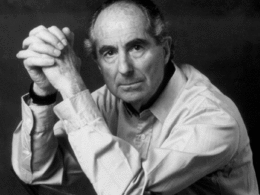 What exactly sat me down to finish the American novel (Indignation) was the striking similarity of it to the Japanese novel. How coincidental.
Both novels deal with death, or effects of death in the psyche of a people–Japanese on one hand, Americans on the other. The protagonist of both novels is a University student, male, middle class (both intelligent, working students), with steamy sexual awakening in the time of political turmoil (student protests and Korean wars) right after World War 2.
After reading Roth, I had to say that there is more brainwork in Murakami's novel than its American simulacrum. Murakami dug the depth of characters with subtlety; Roth was just too obvious in his metaphors, and lines are telenovela-dramatic and transparent.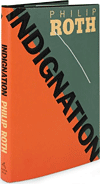 Indignation lacks meat. It ended abruptly. Of course, Roth fans could say, but that is the point: Jewish Marcus Messner's abrupt senseless death as metaphor of ridiculous US wars. Showing the absurdity of all existential bullshit of the 50s and 60s in a short story is one thing. Hurrying to finish an existential story that was cut absurdly short is another.
So I chant: in dig na tion!
And I take back my word on Norwegian Wood. One difference these novels have that, well, made the difference, is that Messner died. Watanabe lived.